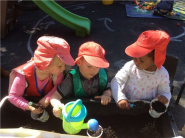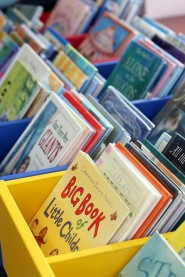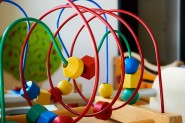 Early Years
WE ARE PLEASED TO BE ABLE TO OFFER A VARIETY OF TRAINING PACKAGES FOR EARLY YEARS Practitioners.
Our packages are bespoke and developed to your setting's needs. We can offer:
SEND in early years
Planning and Assessment
Setting up provision
Curiosity Approach
Working with mixed aged children
Schema
In the moment planning
Jabadao – Developmental movement play
Early Talk Boost
---
EARLY EXCELLENCE COURSES
Early Excellence are delighted to be working with Scarborough Teaching Alliance to offer a range of high quality professional development opportunities for Heads, Senior Leaders, EYFS and Year 1 teams which will challenge and inform teaching, practice and provision.
Visit our dedicated Early Excellence page to find out more. 
SESSION

DATE/TIMES

COST

IN PURSUIT OF EXCELLENCE IN THE EYFS: QUALITY PRACTICE FOR HEADS, SENIOR & EYFS LEADERS

Audience: Heads, Senior & EYFS Leaders

Monday 20th January 2020

9.30am – 12.00pm 

£50 (exc. VAT)

ALL ABOUT HIGH-QUALITY OUTDOOR LEARNING

Audience: EYFS Practitioners

Tuesday 19th May 2020

9.30am - 3.30pm

£150 (exc. VAT)

BUILDING LEARNING POWER: EXPLORING THE WONDERFUL POSSIBILITIES OF BLOCK PLAY

Audience: EYFS practitioners

Tuesday 19th May 2020

4.00pm - 5.30pm

£50 (exc. VAT)

INNOVATE OUTDOOR LEARNING: MAKING THE MOST OF OUTDOOR OPPORTUNITIES IN Y1

Audience: Year 1 practitioners

Wednesday 20th May 2020 

9.30am - 3.30pm

£150 

(exc. VAT)

BIG, BIG MATHS: WORKING WITH MATHS ON A LARGE SCALE

Audience: EYFS practitioners

Tuesday 23rd June 2020

4.00pm - 5.30pm

£50 (exc. VAT)
---
If you would like an opportunity to visit Childhaven Community Nursery School then please do not hesitate to contact us to arrange this.  Tel: 01723 362301 or email: e.birley@scalbyschool.org.uk