Our Alliance
---
Scarborough Teaching Alliance is led by Coast And Vale Learning Trust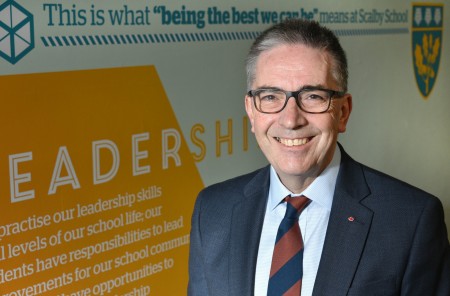 Coast and Vale Learning Trust is a growing Trust located on the beautiful Yorkshire Coast. The Trust was founded by Scalby School but has grown over the last few years to include Newby and Scalby Primary School and Friarage Primary School. The Trust has also been asked to take on Lady Lumley's School in Pickering. This is our first venture away from the coast.
The aim of the Trust is to serve all the education community along the coast and down the vale. We are committed to supporting all schools in becoming great schools, whether they are part of Coast and Vale Learning Trust or not. The learners of our community deserve the best education regardless of their background or location.
We have a simple vision in wanting our schools to be places 'where children and staff thrive'. Coast and Vale Learning Trust will work tirelessly to make this a reality.
Brian Crosby
CEO of Coast and Vale Learning Trust
---
We operate across nursery, primary, secondary and special schools.
---
Our primary aim is to improve the life chances of all children and young people across our alliance.
We do this through five broad objectives:
SCHOOL-LED INITIAL TEACHER TRAINING
We will develop opportunities to provide school led initial teacher training to recruit and retain outstanding new entrants to the profession, providing them with the highest quality training and continued professional development.
CONTINUING PROFESSIONAL DEVELOPMENT
We offer a range of professional development opportunities for teachers and school support staff, extending the strong learning culture to schools we work with.
SUPPORTING OTHER SCHOOLS
We aim to be a key provider of integrated school improvement provision across all phases and sectors in order to meet the needs identified by schools.
IDENTIFYING AND DEVELOPING LEADERSHIP POTENTIAL
We will recognise the skills and qualities of expertise in schools; ensuring that the most talented people are given leadership opportunities in order to create future capacity.
RESEARCH AND DEVELOPMENT
We want to develop a culture of collaboration and reflective practice promoting the characteristics of effective learning and research based improvements to pedagogy in order to improve outcomes for young people.